Road Test
Thank you for choosing EZ Learning Driving School for your road test.
We are an approved 3rd Party Testing Center.
Currently, Road Tests are available only for Orange, Seminole, and Osceola County residents, by appointment. They are given at our Winter Park office, in our insured, pre-inspected vehicles.
ANYONE TAKING THE ROAD TEST WITH OUR SCHOOL MUST HAVE A VALID FLORIDA LEARNER'S PERMIT with their picture on it.
(Our school does not accept licenses or permits from other states or countries)
PLEASE NOTE: Only the Tax Collector's office can issue the Driver License after you pass the road test. Please check with your local Tax Collector's office to make an appointment.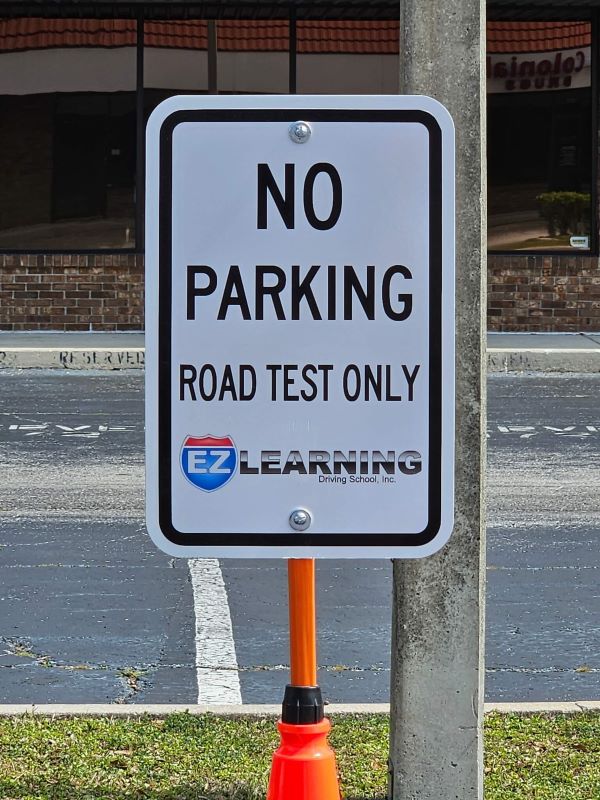 STEPS FOR TAKING YOUR ROAD TEST WITH OUR SCHOOL
1) Select the Road Test option on our website
2) Complete the registration form and wait for our office to contact you to schedule an appointment for your road test
3) Arrive on time at our Winter Park office location to take the road test. That address will be given to you at time of scheduling. (We do not provide transportation to and from our office for the road test)
4) If you pass the road test, you must take your Certificate of Completion to the Tax Collector's office to get your license (you must make an appointment for this)
5) All test results are reported to the DMV instantly after test completion
ROAD TEST REQUIREMENTS
• You must be at least 16 years old
• Anyone under the age of 18 must have had their Florida Learner Permit for at least 1 year without any traffic convictions, and present a completed, notarized, Certificate of Driving Experience stating that you have had a minimum of 50 hours behind the wheel driving, 10 of which must be at night.
• No one may accompany you and the examiner during the road test
• You can only take one road test in a 24-hour period
Important Notice about Random Retest Process
Students that pass the road test at any authorized third-party road test location may be randomly selected for retesting at the Tax Collector's office when they go there to pick up their driver's license.
This is dictated by Florida Statute 322.56(3)(b) and (e).
Our driving school has no control over this random retest process.