Franchise with us
BECOMING AN EZ LEARNING DRIVING SCHOOL FRANCHISEE COMES WITH FIVE MAJOR ADVANTAGES TO MAKE OWNING A FRANCHISE EASIER:
• Access to our established business systems and extensive experience
• Access to our developed line of educational services and software systems, which help save you time and money.
• Ongoing research and development towards new products and services are also a bonus for you.
• Access to our training and business advice to provide you with a strong understanding of the EZ Learning Driving School business and the skills and knowledge to run it successfully. This means that there is always someone there to help you.
• Access to brand advertising and marketing including strong regional and local marketing strategies.
• Access to our EZ Learning Driving School franchise community, which allows you to learn and share with other franchisees through online forums and regional group meetings.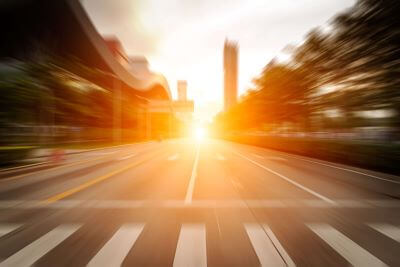 Joining our franchise system is truly an attractive way to create your own business path, allowing you to reach your goals and fulfill your life dreams!
THE EZ APPROVAL PROCESS
STEP
1
COMPLETE THE LGA (Let's Get Acquainted Form). Your application will be reviewed by our Franchise Sales Director and Corporate Team.
STEP
2
HAVE AN INITIAL CONVERSATION with our Franchise Sales Director and discuss your background, territory availability, and the financial qualifications necessary to own an EZ Learning Driving School franchise territory.
STEP
3
RECEIVE AN ELECTRONIC VERSION OF OUR FDD (Franchise Disclosure Document). The FDD will be provided to you, and our franchise sales team will be available to answer questions that you have during your review of the document.
STEP
4
SCHEDULE A Q & A SESSION with our Franchise Sales Director, Michael Stadnicki. The purpose of the conversation is to provide you an opportunity to gain a greater understanding of the business and the culture.
STEP
5
ATTEND A DISCOVERY DAY in Winter Park, Florida. Everyone loves to visit Central Florida (bring the family and enjoy Disney after Discovery Day). Your visit to Winter Park will give you a complete overview of what it is like to be an owner of an EZ Learning franchise. Our Discovery Days are typically conducted in one day, and our schedules are fairly flexible, so we will adjust our schedule around your planned trip. We will answer any final questions you have about the Franchise Agreement and the franchise territory. We will review the expectations that we have and provide you a thorough overview of support services.
STEP
6
SIGN FRANCHISE AGREEMENTS and schedule your introductory session with our team to prepare for your training session.